Posted by
heits
in
The Heits News
Lindsey, my teacher assistant at NWC came up with the idea to sell t-shirts for Haiti. She designed a t-shirt with the idea of selling a few and giving the profit to an organization working in Haiti.
Another student, Drew heard about it. He was eager to help. The project grew! Now we are planning a "Hope for Haiti" black-out night.
I'm not sure how it will work, but we are hoping to sell around 300 shirts. We're hoping to find sponsors who will buy the inventory so all of the money will go to Haiti.
So far, I've found 4 sponsors who are each planning to buy 20 shirts for us to sell. We're selling them for $10.
I'll post more about the organization we are serving when I can figure out how to post a short video.
If you are interested in helping us out, you can buy a shirt or two, or sponsor us by buying inventory for us to sell.
Inventory costs $50 for 10 shirts. (We will send you one, and we'll sell the others.)
$90 will buy 20 shirts for us to sell. (We'll send you two shirts as a thank you.)
If you would just like to buy one shirt without the extra donation, that will set you back (and Haiti forward) just $10.
Checks can be made out to NWC Education Club.
E-mail me at laura @ NWCIOWA. edu (without the spaces)
Here's the shirt!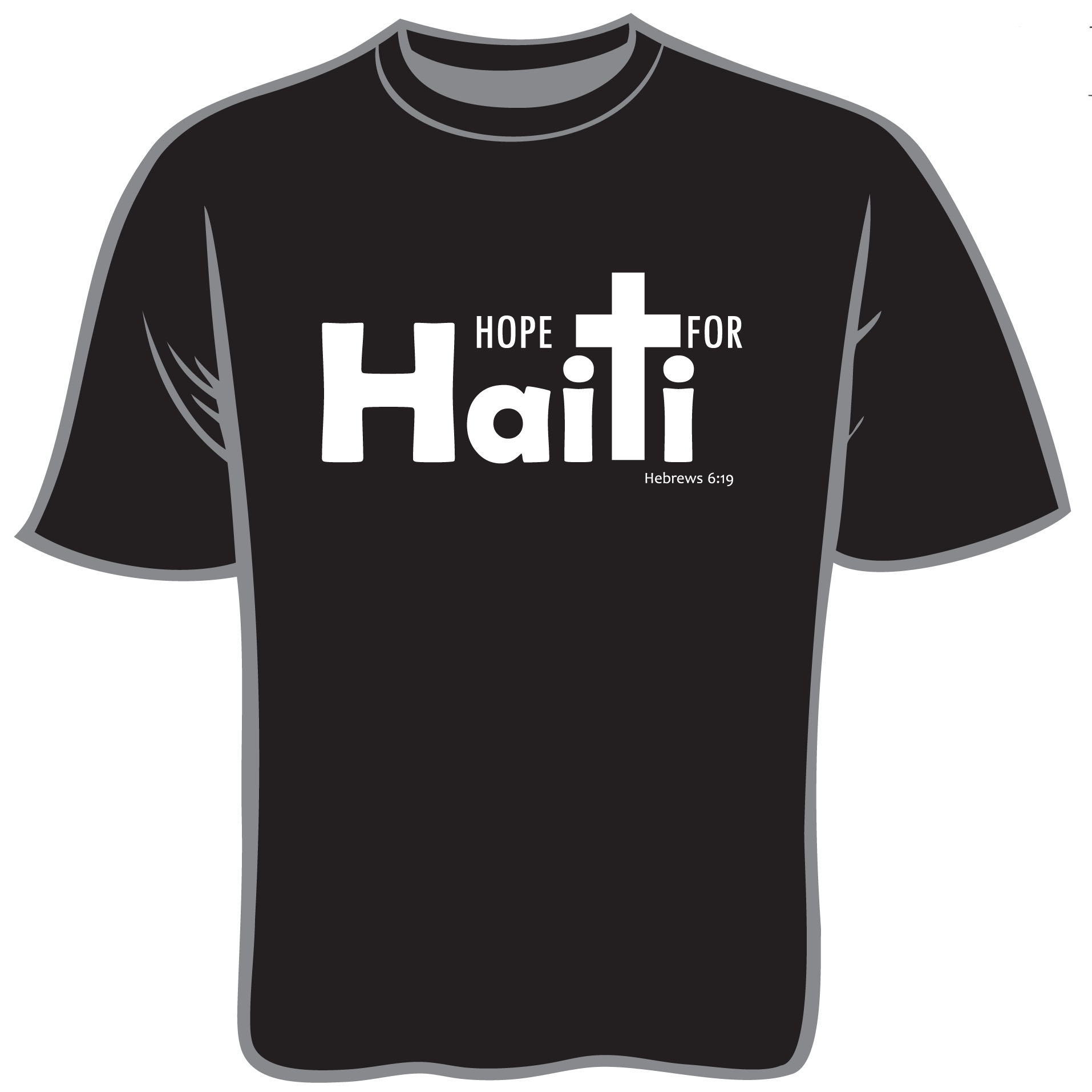 No Comments »