Posted by
heits
in
The Heits News
Shega and I used a restaurant napkin to write secret notes back and forth after our first trick-or-treat outing. I commented on her costume. Since I didn't wear a costume, I can only assume Shega commented on my general appearance and/or demeanor.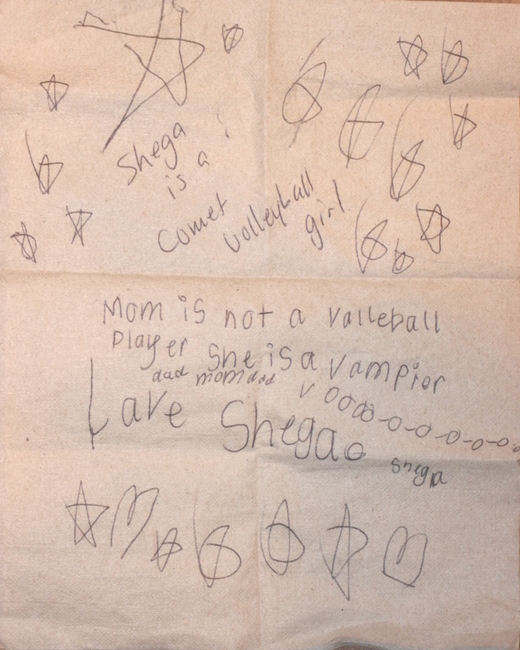 Megan was supposed to eat a hot dog before we headed out to gather the candy. We were hoping the hot dog would stem the chocolate tide. She decided to give the hot dog a little "hair-do" before she ate it. Apparently hot dogs taste better when covered with rubber bands.
Megan insisted on wearing her ballerina dress backwards. Wearing it backwards definitely gave a new view to the scooped neckline. Shega was a beautiful volleyball player. Thomas went as himself, but scored some candy anyway.
Megan is still riding a two day sugar high.

No Comments »